On November 1st 2022, I launched a podcast for Caribbean Content Creators. I'm writing this article on April 25th 2023. It's Anna's birthday, and I just finished recording the 26th podcast episode where I reflect on my development, repurposing content, monetizing your podcast and planning interviews. In a future episode I'll talk about a framework for interviews I'm working on; it's called STEAM. (Anna is my daughter. She's four). I want to share a couple lessons I've learned since launching a podcast. I'll stop typing when I run out of steam. If I run out of steam you can listen to the episode by clicking play in the player below.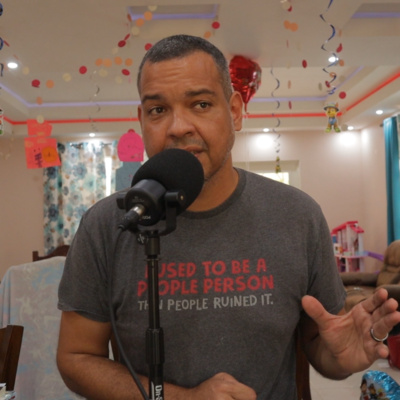 Let's start with my own performance and development. Editing the first episodes I recognized annoying speaking habits I weren't aware of; the usual stuff. Filler words. Unnecessarily long pauses in the middle of sentences. At the end of sentences. They're still there. But I'm conscious of them. And working on them.
Podcasting is hard. For me. Especially solo episodes. There's something about talking to myself in a room, facing an acoustic sound panel that drives me bonkers. But I'm learning that if I pretend I'm talking to a good friend who's equally passionate about creators and content creation that it becomes easier.
I'm also learning new skills and technologies. How to edit a podcast using Audacity and Adobe Audition. Then there are video podcasts. They aren't difficult to pull off even multicamera podcasts but! they make the process of recording a podcast tedious. I'm considering using OBS to record podcast episodes, especially since YouTube recently introduced the ability to turn a YouTube playlist into a podcast. The brilliant thing though is the ability to repurpose content into vertical videos for vertical videos: shorts, stories. From one 60-minute interview with one camera, I created over 30 vertical videos with multiple camera angles. Amazing!
I've learned that it's a pain in the butt, to record one episode at a time. Batch record!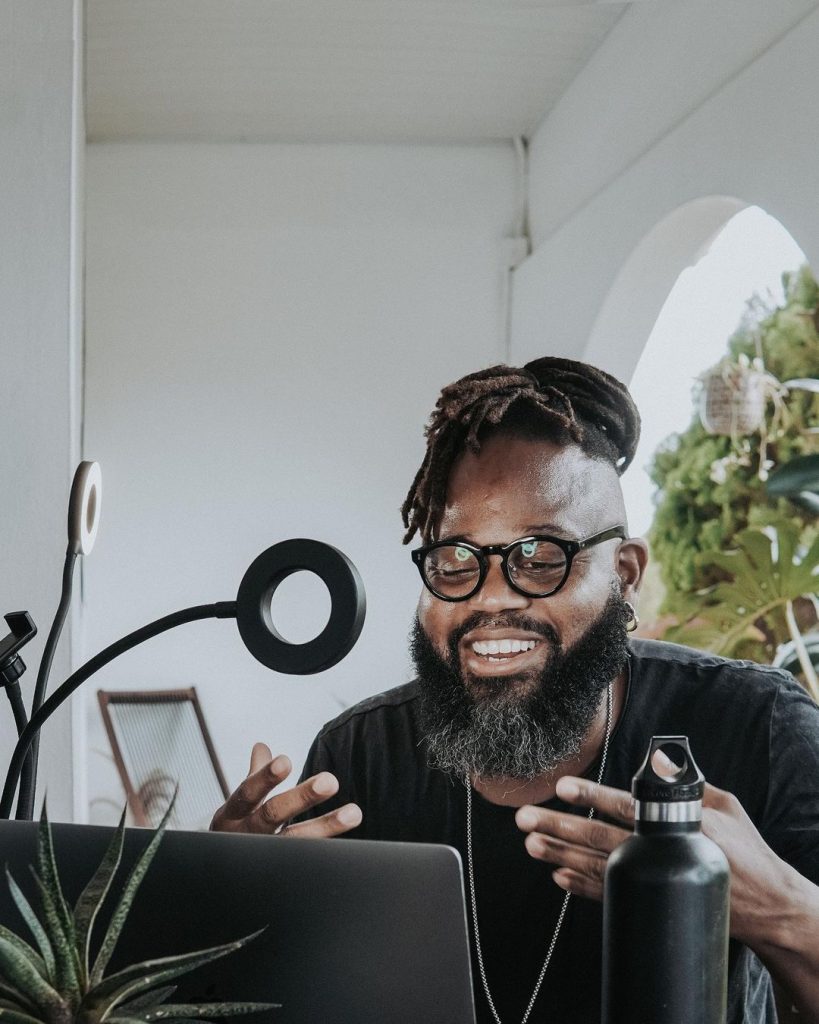 25 episodes in and over 15 interviews later, I have even greater respect for content creators who put in the hours and freely share their knowledge. Trinbago Vibes, pointboy12, Fix or Fling; and Robert Gibson, a writer from Barbados come to mind. As much as I love interviews (I much rather interviews than solo episodes), as a one-man show, preparing for interviews is hard. Hours of background research gow into the content creator's social media platforms, and I quickly need a framework for faster better interviews: I'm working on something; more later. During the interview process, I find myself talking too much and struggling to frame questions. I'm learning to listen more, pause a second before responding, and, always, consider the listener.
I wish I had positive news about monetizing my podcast as a Caribbean Content Creator. Not yet. When I do I'll let you know. God willing. Long story short, I use Anchor.fm. Because it's free. I've heard both mixed and negative reviews about Anchor.fm but I'm using it. Because it's free. And on a shoestring budget, it's working fine for me. Something worth noting is the video podcast (Caribbean Content Creators) doesn't perform as well as my other videos on YouTube. They enjoy low views and limited revenue. I'm sticking with podcasting though. In the podcast, I also talk about networking, Instagram and how I use ChatGPT to plan my interviews.
To listen to the episode click play in the player below. If you have a moment to spare I'd really appreciate you leaving an honest review.